Due to the COVID-19 Dress A Girl Around the World is not meeting in person, but they do continue to make dresses and send them to girls around the globe.
We dream of a world in which every girl has at least one new dress. We want girls to know that they are worthy of respect, and that they are loved by God.  Here at St. Clements we have recently completed nearly 50 dresses and 100 kits that go to the various Sacramento area groups that share in making dresses.
We make dresses for Dress a Girl Around the World.  You do not need to know how to sew.  We can teach you or you can make the kits.  All  materials are supplied.  Join us for a night of crafts and friends while making dresses for girls around the world.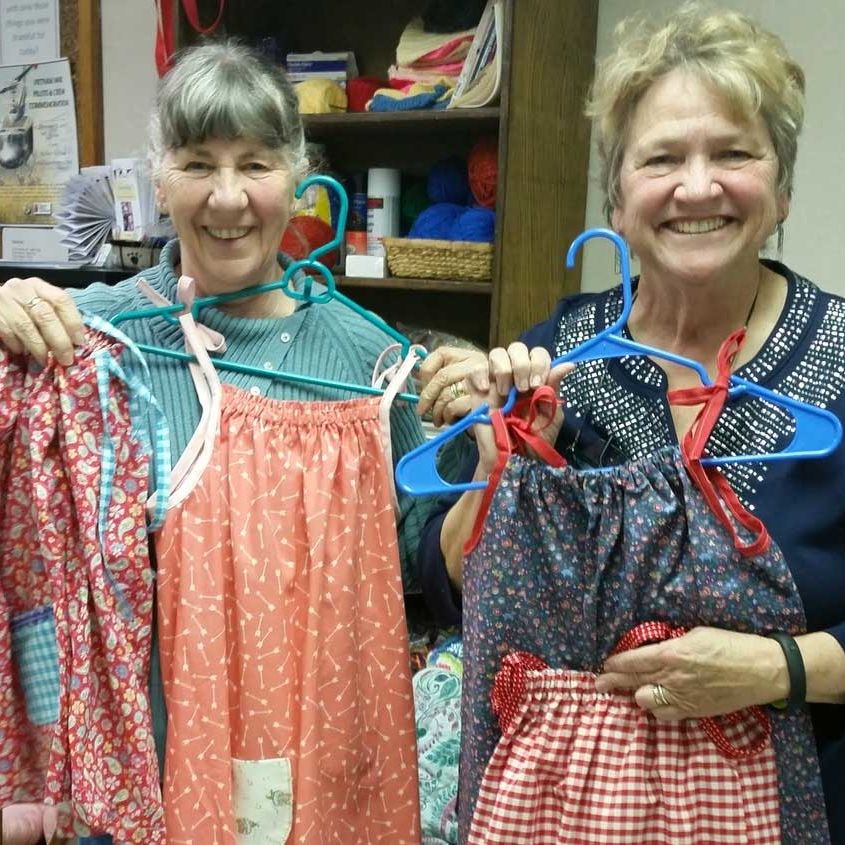 Get Involved With St. Clement's Today